Type 46-2 A "Mahri" Marine Exploration/Combat Armor

Derek Sanders in his Toa Mahri Suit
Vital statistics
User Species
Human, Toa
Defenses
light shielding, thick, light-weight Proto-Steel Plates, Air-Tight sub-suit, CORDAK Blaster(s)
Producers
Order of Mata Nui
Date Developed
August, 23 2010
Well Known Users
* IceBite
Designed by Bionicle Coalition members in 2010, the Type 46-2 A Marine Exploration/Combat Armor, also known as 'Mahri Armor' or the 'Toa Mahri Suit', is an advanced underwater Armor Device armed with Rapid-Fire CORDAK Blasters, along with, depending on customization of the User, a variety of bladed weapons.
The Armor for each member with the armor looks like one of the Toa Mahri:

IceBite -> Matoro
Derek/Ryan -> Kongu
May -> Hahli
Tory -> Jaller
John -> Nuparu
Johnson -> Hewkii
Mahri Armor Suits
Edit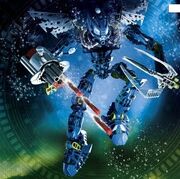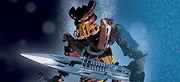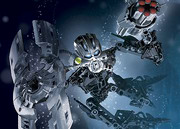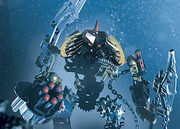 Ad blocker interference detected!
Wikia is a free-to-use site that makes money from advertising. We have a modified experience for viewers using ad blockers

Wikia is not accessible if you've made further modifications. Remove the custom ad blocker rule(s) and the page will load as expected.